Share and Enjoy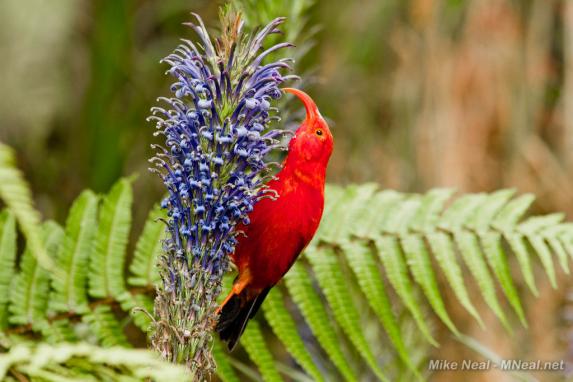 Lobelia grayana
Rare and endangered plants are a new subject for me. My friend Pat Bily of the The Nature Conservancy (a self proclaimed "plant geek") has been patiently pointing out the native plants in the Waikamoi Preserve. The Lobelias are one of the food sources for the native birds of Maui . In 3 years of hiking past this paticular plant, I had not seen it bloom. So when I heard it was flowering, I had to have a look. WOW – beautiful! It was lightly raining, but I had to shoot, as a family of I'iwi were working it.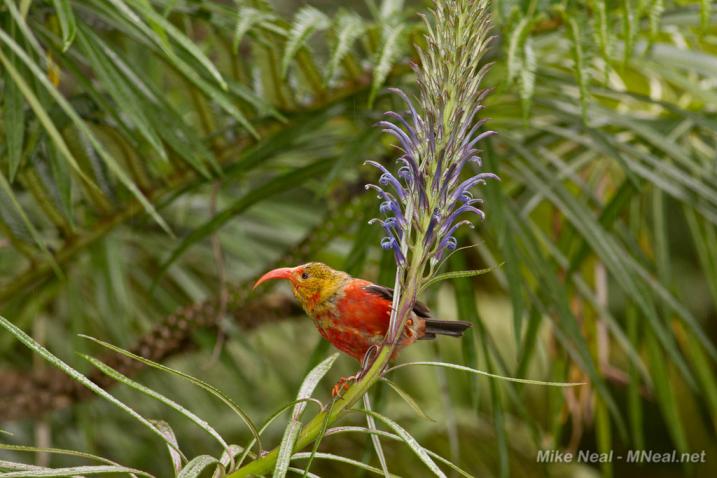 I'm a Plant/Bird Geek in the making :)
Full List & Pictures of Hawaiian Plants by Forest and Kim Starr
Share and Enjoy
Tags: Akohekohe, Alauhio, Amikihi, Apapane, art, artist, bench, birds, bowls, conservation, endangered, endangered bird, Haleakala, Hanawi, hand made, hawaii, hawaii bird, hawaii birds, Hawaii Nature Conservancy, I'iwi, jaws, Kiwikiu, koa, Lobelia, made in Hawaii, mango, maui, Maui Forest Bird Recovory Project, Maui hands, Maui made, Maui parrotbill, mauisurfphotography.com, mauiwoodork.com, Michael Neal, michael r neal, mike neal, mneal.net, monkey pod, native intelligence, nature, nature conservancy, Nealstudios, Nene, norfork pine, photo, photography, plants, Poheo, pukalani, rare, rare bird, rare plant, rocker, sculptures, sunrises, sunsets, surf, surfer, surfing, waikamoi, woodworker
Posted in Nature by mneal on September 2nd, 2010 at 4:44 am.