For a week now I have been waiting for the first "high surf warning" storm of the winter.
11:00pm – The weather buoy read, 15 feet 16 seconds, when I went to bed. Big enough to make me go to sleep with dreams of past days at one of the biggest waves on earth.
4:00am – I am awake, roosters aren't even crowing yet, but I know sleep is futile. The buoy has been solid at 13-15 feet, promising 30+ foot face wave, and the wind is light.
5:30am – I'm on the road, still dark with just a hint of sunrise. As I approach the coast the sunrise is exploding on the horizon.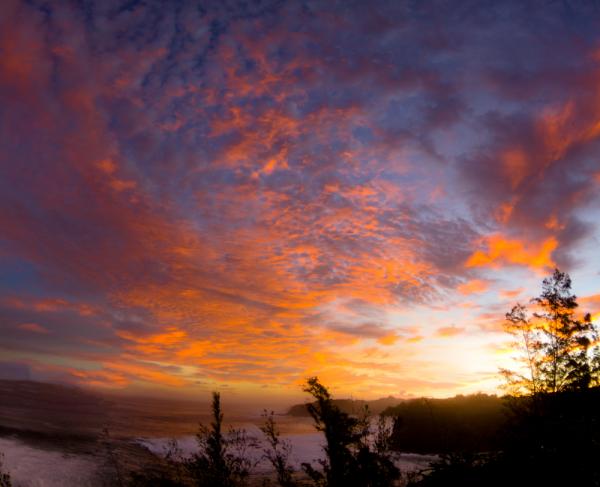 I round the corner to overlook Peahi bay, solid lines of swell march up the coastline – Game on!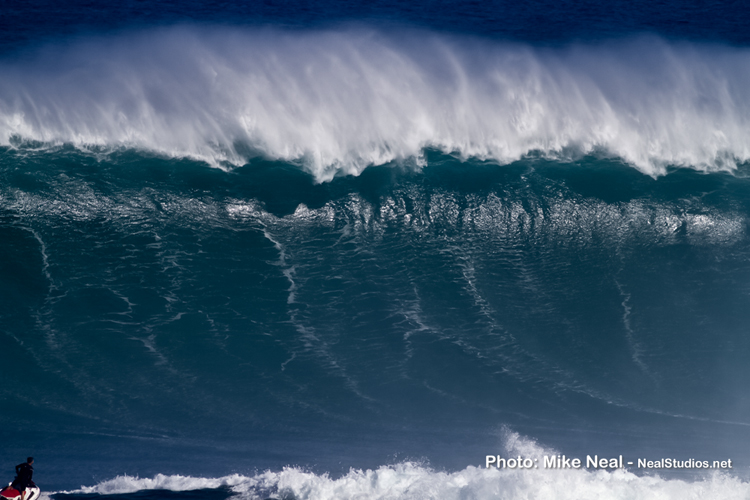 6:30am – Beautiful 30+ foot waves are crashing on the reef, no surfers are in the line-up yet, so I set up my camera and wait.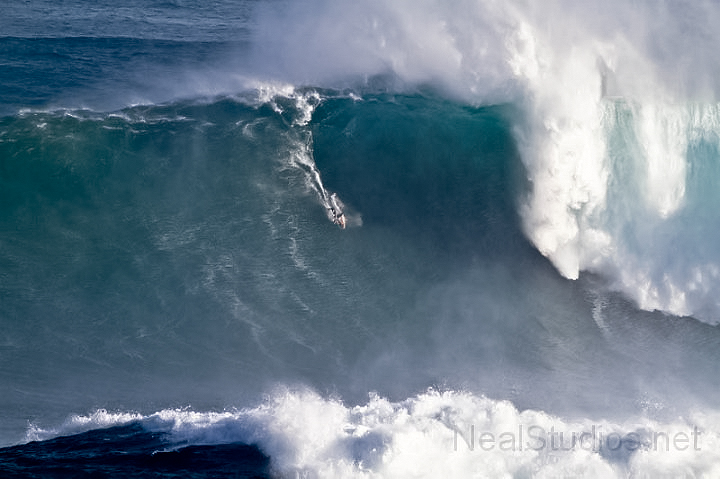 For the next few hours, 6-7 teams came and challenged the waves at Peahi on opening day.
The next generation teen surfers were on it this day. What are these kids going to do when they grow up??  :)
(Point to a surfer to see who it is.)