Comment to Facebook or Twitter :)
******************************************
5am and the bouy has been reading around 16 feet 17 seconds all night. finally after a slow start, Peahi (Jaws) is on!
It is raining and the road is very muddy and the surfers are standing in the dark, listening to the sound of huge surf.
20-30 foot Hawaiian reveals itself as we climb down the slippery cliff to the rocks below.
     These images represent the crazy abandonment of the 30+ paddle-in surfers who took on these massive waves.
The rain cleared but the wind remained, as a historic surfing session filled the day. A
nother level have been broken!
Enjoy a few shots here and click on any picture to go the the full gallery!
Dave Wassel's XXL contender!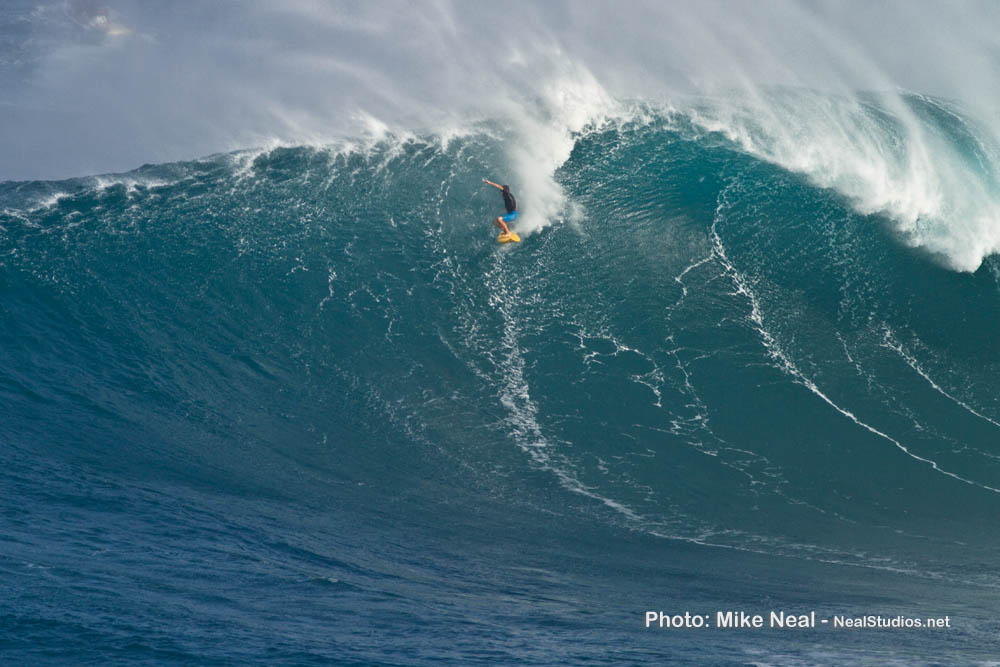 Tyler Larronde was one of the young guns charging!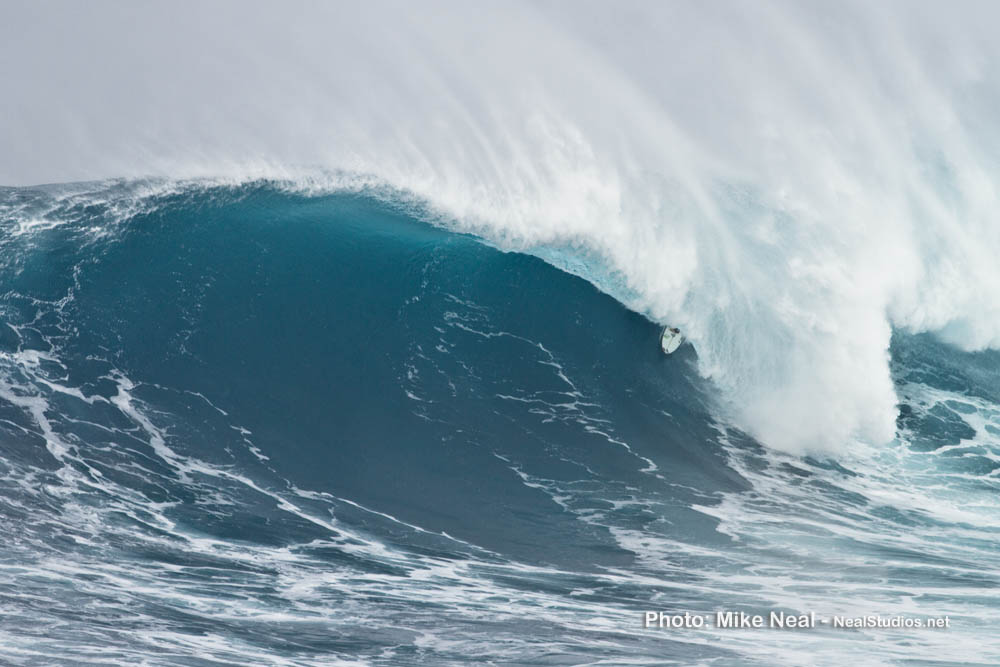 Shane Dorian was a standout as usual,
taking off some of the biggest waves of the day and pulling into barrels like this!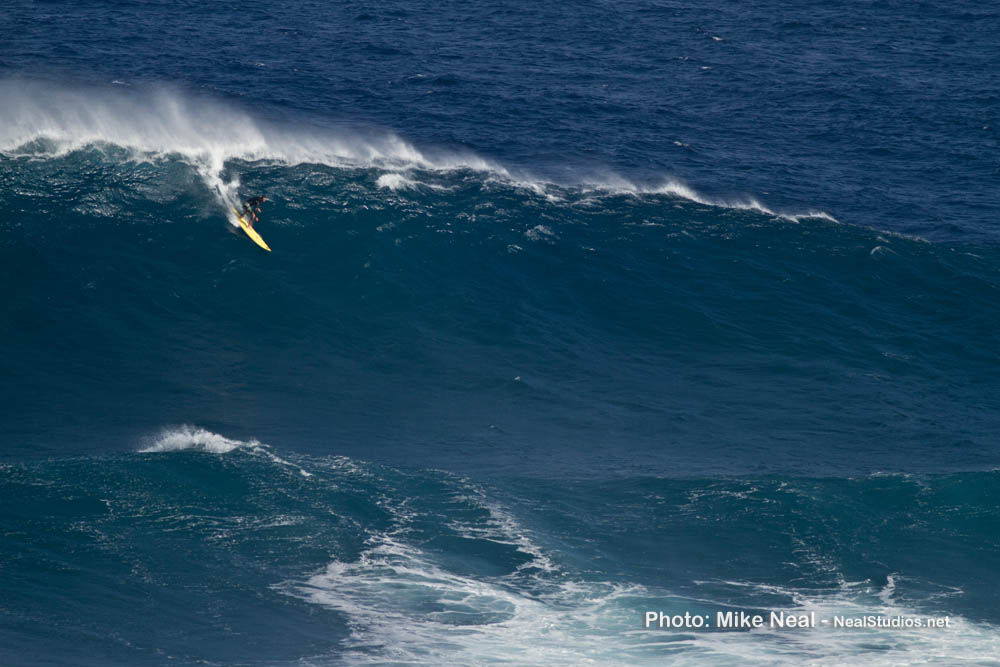 The lefts were macking as well! Rider: Kohl Christensen
Click HERE to see the full gallery!