Please Tweet, Post or Pin Comments!
This is the acadamy awards for big wave surfing.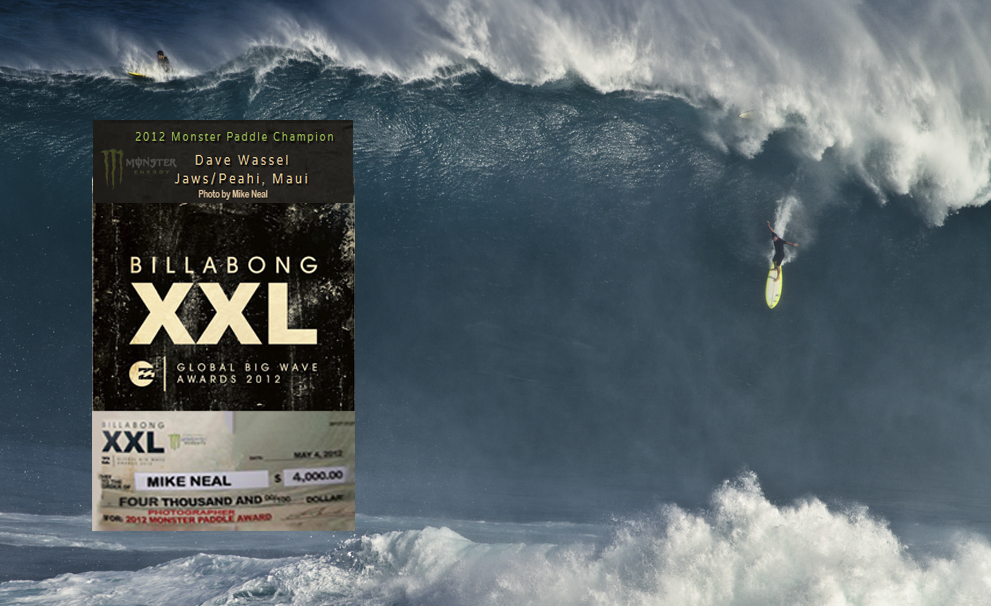 Each year the best rides, by the best riders, in the biggest waves on the planet
are judged and celebrated at the Grove  in Anaheim.
(Click Here to see the amazing rides and event.)
Each year the best photographers and videographers submit their best takes,
hoping to be the one to have captured the defining moments of the big wave world.
I have had the privilege of participating for several years,
by submitting my images of Maui's premeire big wave, Peahi (Jaws)!
Over the years, I have had many images selected to showcase the amazing surfers who come each year..
Last year I had 3 in the finals and decide to attend the Awards night in LA.
I had an amazing time hanging with friends, seeing old friends
and celebrating with the best surfers and photographers in the world,
but did not win the prize. (Click Here to see a video sideshow of last year.)
This year, I was unable to attend due to being unable to be in two places at once :)
 I only had one image in the finals, with very stiff competition.
To win this prize there are 5 surfers in each of 5 categories, with multiple photographer for each.
Your surfer has to win the category first, then they pick one winning photograph.
This year I was honored by having my shot of Dave Wassel selected for the paddle in wave of the year!
Thanks you to all the surfers who Changed the Game this year!
Truly amazing!  Stoke to have witnessed it.
Click here to see more shots of this ride and the others this day!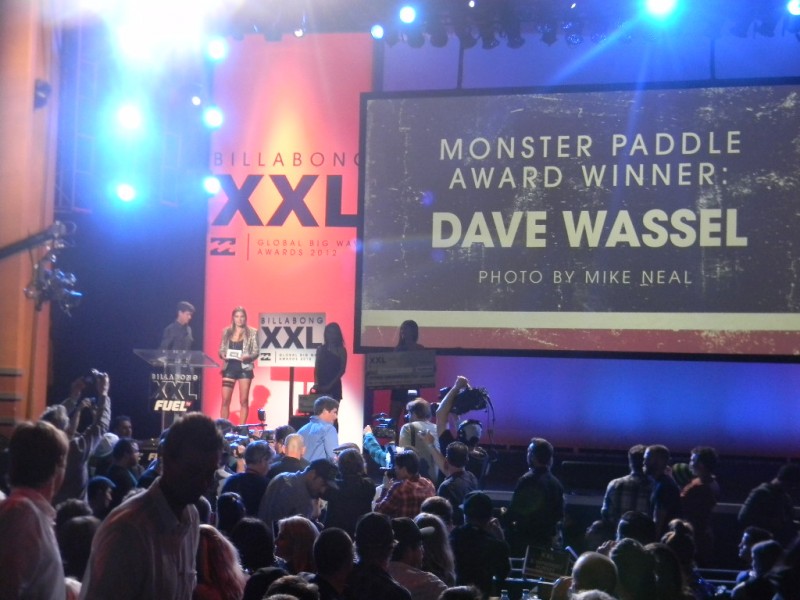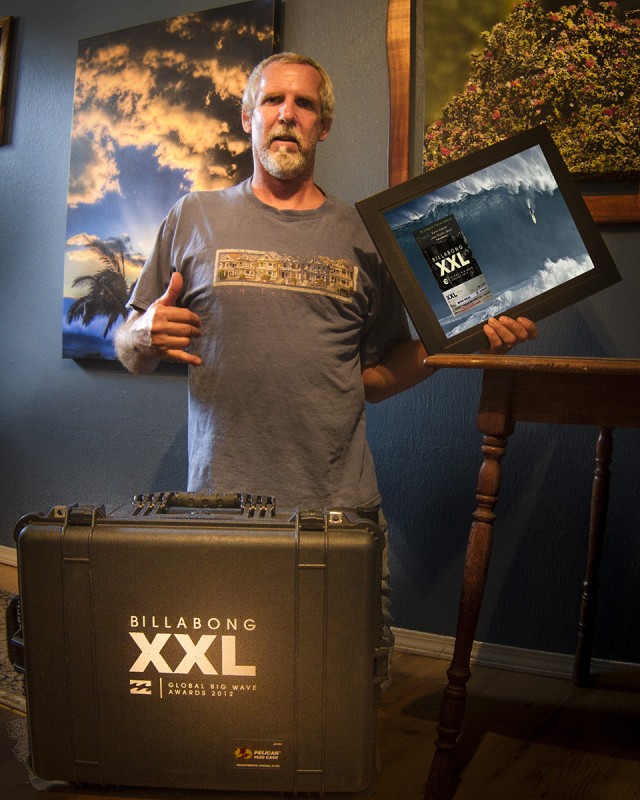 A BIG Mahalo to  Billabong & Pelican Cases for a great event and products!
*****************************************************
The LORD on high is mightier than the noise of many waters,
yea, than the mighty waves of the sea.
Psalm 93:4
*************************************************************************************