Living out in the middle of the Pacific ocean has it's advantages,
clean air, clear skies and on Maui a 10,000 foot volcano offer never-ending opportunities.
A photographer by the name of  Wally Pacholka inspired me to give it a go a couple years ago.
Click here to see those shots.  
I've been hooked ever sense. Moon shots, night sugar can burns, planetary events and of coarse starry nights.
But none have generated the response this shot of the Milky Way over the top of  Haleakala.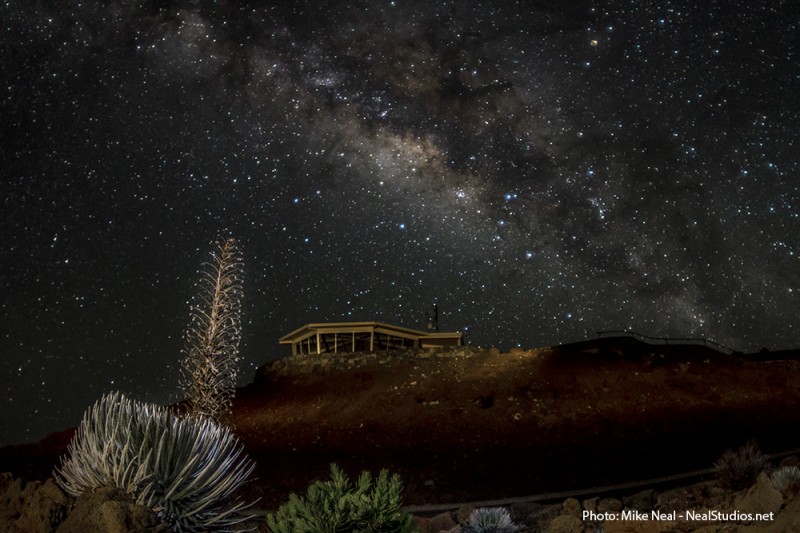 I've been getting asked quite a bit about the recent Milky Way shot:
Is this for real? How did you do this? Is this Photoshopped? Is it HDR? Did you use fill lighting? And what were the settings?
Here are the stats… Canon 7D, 16mm fish-eye, 30s, 2.8, iso 1600 – a couple seconds of my headlamp for the foreground,
a couple second with a spot light on the building. Camera on the ground (on wadded up surf trunks to be exact – forgot my sandbag :)
2s timer – Processed in Camera Raw 7.0 CS6 – Here is a screen shot of bridge showing the default raw file and the finished jpg.
Screen shot in bridge. Here you can see the raw file and the edited jpg, also some of the other takes that evening.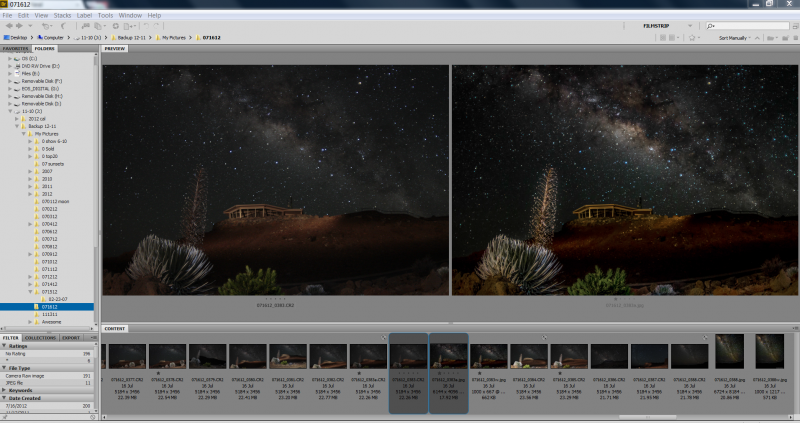 Let me know if this is helpful…
Thanks for all the all  likes, shares, comments and interest in this picture on FB.
Subscribe to my Facebook page here :)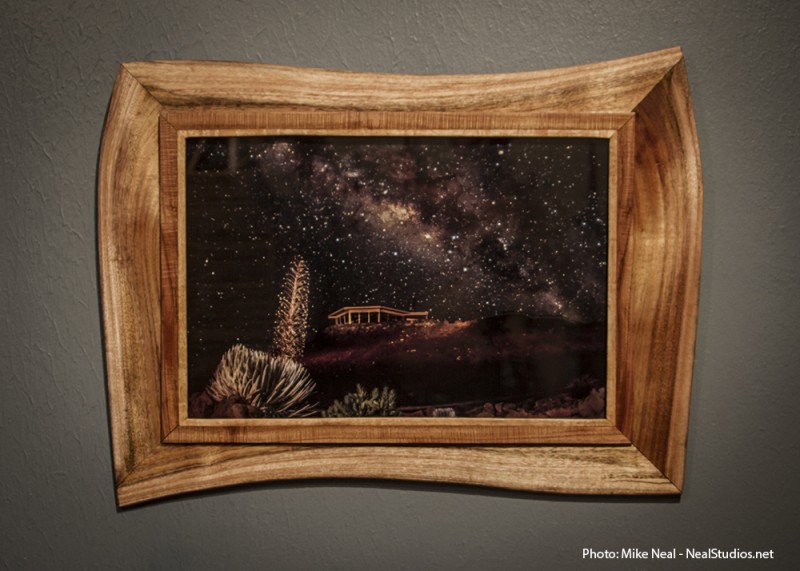 12×18 Aluminum Print with a Natural Edge Koa and Mango Frame
Custom prints and frames are available.